Welcome to our web site!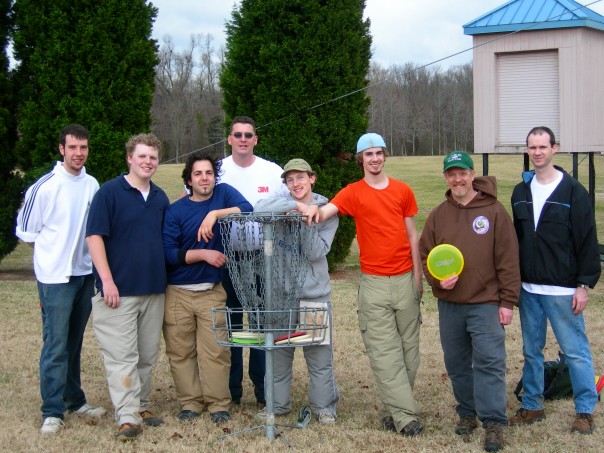 From now on, all club meetings will be at 11:00 on Saturday mornings unless otherwise noted.
Next Club Meeting:
April 29, Barber Park at 11:00 am, Tag Match. $3 entry. $1 ace pool.
Tags will be sold at all meetings and cost $5. They are good through the end of the school year. Proceeds go to the club. If you need a ride, want to carpool, or need directions, e-mail
discgolf_uncg@hotmail.com
.
MEMBERSHIP FORMS:
Please, if you have membership forms, submit them to Patrick or Mike. You can get in touch with us at
discgolf_uncg@hotmail.com
. If you need forms, see the Links page.
**The yellow form is two sided. Remember to sign the back.